608 S. Old Middletown Road
Middletown Twp.
Media, PA 19063


Ph: (610) 876-4213
info@msbfh.com
Fx: (610)-874-6876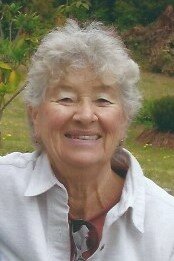 In Memory of
Jane Schock
Thursday, October 12, 2023
Visitation
10:00 am - 10:45 am
Saturday, November 4, 2023
~Reformation Lutheran Church, Media, PA
102 W. Rose Tree Road
Media, Pennsylvania, United States

Get Directions
Funeral Service
11:00 am - 11:30 am
Saturday, November 4, 2023
~Reformation Lutheran Church, Media, PA
102 W. Rose Tree Road
Media, Pennsylvania, United States

Get Directions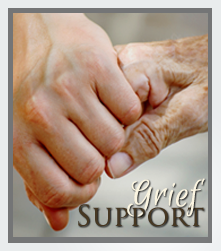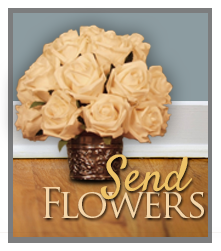 Obituary of Jane Schock
Jane Schock, 95, passed away October 12, 2023 with family present. She is survived by her beloved husband of 75 years Charles "Doc" Schock; five children and children-in-law: Lynn (Jerry) Acton, Dani (Mark) Henry, Kerri (Rob) Siers, Andy (Alice) Schock, Cami (Kirk) Randall; seven grandchildren and grandchildren-in-law: Sarah (Rich) Lebel, Sean (Beth) Acton, Viviana Acton, Chris Siers, Callie Siers, Carter (Rachel) Schock, and Caroline Schock; seven great-grandchildren: Tariq, Tiana, Colin, Camille, Delia, Leora, and Norah; her sister-in-law Gertrude (Trudy) Eichelsdoerfer and nephew Robert Eichelsdoerfer.
Born July 7, 1928 in Hershey, Pennsylvania to John W. Brenberger and Camille Waidlich Brenberger, she had a happy childhood as part of a large extended family. Her family was very important to her. She always remembered special occasions, birthdays, and everyone's favorite cookies. She treasured special family get-togethers, from a 50th anniversary week-long beach house vacation to the family reunion at which she and Doc celebrated 75 years together. One of her great joys was that all 5 of her children have fun getting together annually for Siblings Weekend. She had many long-term friends, including some she'd known since kindergarten, and became a well liked member of the Lima Estates community in the 21 years she lived there.
Jane and Doc both loved to travel, and visited all 50 states. They went overseas, too, with open-minded interest in the history and culture of each country they visited, and respect for the people they met. Their adventures spanned 64 countries and all 7 continents. Some of her favorite memories included singing as she zip-lined over tree-tops in Costa Rica, camping in the Sahara Desert witnessing a sandstorm, and being hoisted off the ground by a young elephant in Thailand. Most of all she remembered the kindness of so many people she met. While Doc took marvelous photos, Jane kept detailed journals of their travels. Together they shared their experiences in slide shows that she narrated.
She liked to swim, and for many years summer afternoons meant swimming laps and visiting with friends at the Knowlton Swim Club. Grandchildren have fond memories of boogie-boarding with her in the ocean at the Jersey shore. She also liked to walk, and was still putting in a couple miles a day as she approached 90.
An avid family historian, Jane devoted many hours to meticulous genealogical research. She traveled to gather information from church records, cemeteries, and historical societies. She consulted census data, military records, tax records, wills, and other historic documents. Many branches of the family are now documented back to the dates they arrived in this country, some more than 300 years ago. The result was several booklets narrating the histories of different branches of the family, starting with accounts of people she or Doc personally knew, and including details that give glimpses into the lives of earlier ancestors.
Jane's faith was very important to her. She was a member of Reformation Lutheran Church (Media, PA) for 66 years, and sang in the church choir.
The family would like to extend special thanks to the staff of WillowBrooke Court at Lima Estates, and ACTS Hospice for their exceptionally kind care of Jane during her final months. We would also like to thank the residents and staff of Lima Estates for their friendship and support over the years and during Jane's illness.
A Memorial Service will be held Saturday November 4th at Reformation Lutheran Church, 102 W Rose Tree Rd, Media, PA. Visitation will be at 10:00 with service to follow at 11:00, and fellowship and refreshments afterward. At her request Jane will be cremated and her ashes interred at Spring Creek Cemetery in Hershey, PA. In lieu of flowers, donations can be made to Reformation Lutheran Church through the church's website. https://relcmedia.org/giving/
Share Your Memory of
Jane