Pennsylvania Funeral Services
Funeral ceremonies have been a part of end-of life services for centuries. Rich in tradition, these services are intended to allow families and friends to grieve the loss and honor the life of an individual who has passed on. On this page, we analyze the importance of funeral services, why families choose them, and give a simple breakdown of the funeral process.
What is a Funeral?
This is an often-asked question that can be answered simply. Funerals are ceremonies that follow a specific structure and are intended to assist loved ones of the deceased progress through the process of mourning their loved one. They act as both acknowledgement of an individual's passing as well as a time to remember the individual's significance to those who were, at some point impacted by the deceased individual.
To many of those who have attended funeral services before, the eulogy is considered one of the most impactful and memorable sections of the service. This speech, often delivered by a close family member or friend, highlights the individual's strengths, passions, and accomplishments.
Funeral service traditions may vary between different religious and cultural backgrounds. However, each variation of the tradition serves the same purpose.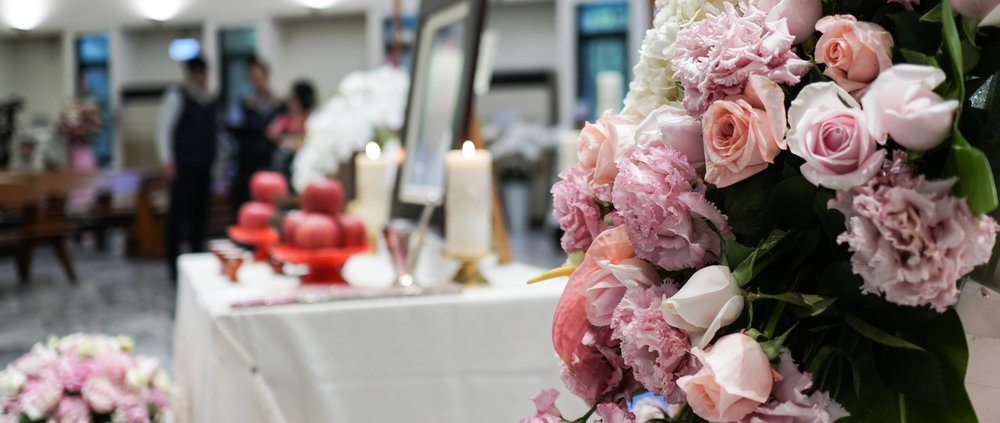 The Traditional Funeral Process
Below is a brief breakdown of the traditional funeral process. While there are many alternatives to these traditions, many families still choose to follow this procedure.
The Wake
The wake is an opportunity for the community to offer condolences to the loved ones of the deceased individual. At this time, the attendees may also choose to view the body in a casket.
The Service
A mixture of music or religious hymns, prayers, readings, and a eulogy make the funeral service. As mentioned above, a family member or close friend is usually put in charge of writing and delivering the eulogy.
The Burial
The family of the deceased makes their way to a chosen ceremony and says their final goodbyes before the casket is placed in the burial plot.
The Reception
​Often held at the funeral home, in a church hall, or another location chosen by the family, the reception is a chance for attendees to enjoy refreshments and conversations with the family.
We're Here to Help
Our caring and professional staff is always here to help you. For more information about traditional funeral services, please feel free to call us at any time.