608 S. Old Middletown Road
Middletown Twp.
Media, PA 19063


(610) 876-4213
info@msbfh.com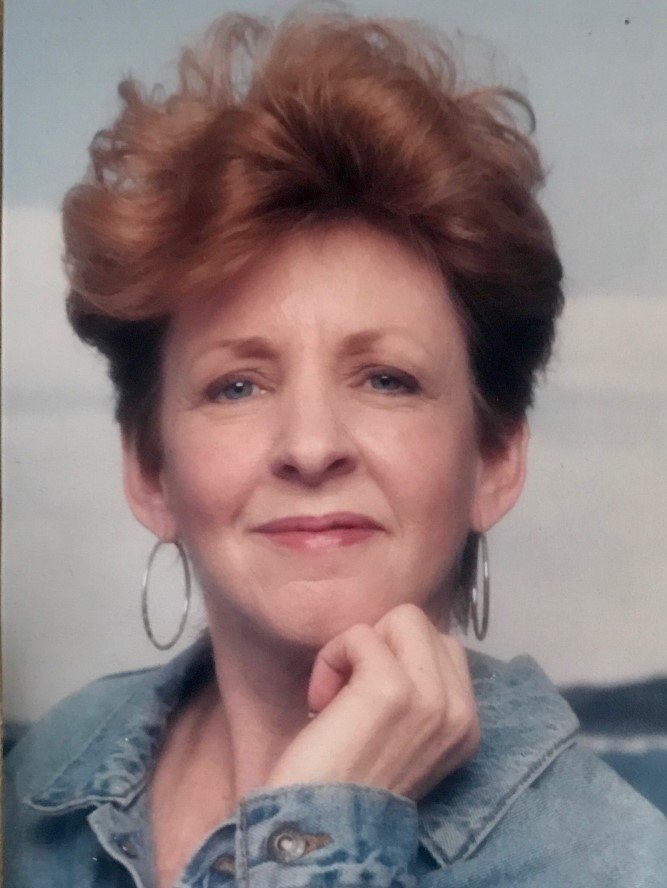 In Memory of
Barbara A. Colucci
Wednesday, August 15, 2018
Obituary of Barbara Colucci
Barbara A. (Fuller) Colucci, age 73
Gained her beautiful angel wings
Wednesday August 15th, 2018,
At home, surrounded by her loving family.
Barbara is survived by her adoring, doting husband of over 20 years, Butch (Paul) Colucci.
She was predeceased by her parents, Elwood L. Fuller and Mildred V. (Fulmer) Fuller. Siblings James S. Rylee, Elwood L. Fuller Jr., Beatrice L. Fuller, Richard J. Fuller, Beverly G. Ennamorato, Eric Fuller and her very dear brother-n-law, Ronald C. Moor Sr.
In addition to her husband, she is survived by her children, Son, Edward H. Racine III (Fiancé Diane Holefelder) of Aston, Daughter, Denise L. (Racine) Miller (Dave) of Garnet Valley. Her Four Precious Grandchildren, Mallory Racine, Dakota (Evan) Hilt, Edward Racine, David Miller IV and Darling Great Grandson, Caleb Hilt
Family was first and foremost to Barb. Blessed to provide loving care and comfort as she made her journey home. Alongside her husband and children were her beloved sisters, Bonnie (Mike) Farren of Millsboro, DE and Betty Moor of Garnet Valley, her dear friend, Carol, as well as many of her devoted nieces and nephews.
Forever cherished by her Goddaughter & Niece, Melinda Iaccarino.
Missed tremendously by her lifelong 'Bestie', Carol Ellison.
Barbara had a passion for life. Faced with innumerable obstacles throughout her 73 years, she weathered each and every storm with a mindset fueled by positivity, astonishing strength and the unshakable determination to rise above; giving up was simply not an option.
Friends and Family frequently commented on her beauty by complimenting her seemingly natural ability to always look so 'put together'. Barb was of course humbled, when acknowledging such sweet sentiments. More importantly, words like admirable, inspiring, willful, encouraging, loving, supportive, considerate and loyal, quickly came to mind when describing this incredible woman.
Barb's heart was full as she passed, because she found joy in each day by continuing to do some of her favorite things as much as possible. The mountain house was where they found their greatest joy and peace. Whether you've heard stories of fun times at 'The Cabin' or personally enjoyed the experience of spending a long weekend with Barb & Butch, you know how special their little piece of Potter County was to them.
She loved her mini-vaca's at the beach with her sisters and making precious memories during 'Mother Daughter' trips.
Forever a flower lover, gardening was a passion of hers. She adored animals, big and small. Although deer and turkey sightings were numerous in the mountains, somehow each one felt as if it were her very first time, you simply heard the excitement and joy in her voice. She had a love for Hummingbirds. At the start of each summer, one of the first things she did, at home and upstate, was set up her feeder. A special little cabin critter, 'Piglet' the chipmunk, made the annual trek to his spot on the deck stairs, awaiting her treats. Another passion of hers was dancing. Whether it be shaking a leg with friends and family or swaying slow with her hubby, she never wanted the music to stop. She thoroughly enjoyed long motorcycle rides on sunny days with her loving husband. Barb was an excellent cook and enjoyed trying new recipes to share at picnics and parties. She became affectionately known as the 'Gadget Guru', as she had a cool little contraption for just about everything! Although she had a large extended family, she was very close to many of them. Family bonds grew stronger with the arrival of each new bundle of joy.
Barbara was born and raised in Delaware County. She spent her younger years in the Linwood area and graduated from Chichester High School. She lived her entire adult life in Aston. Barb was a hard-working woman. She tackled every job and responsibility with determination to succeed. She was blessed with many lifelong bonds with co-workers over the years. Through the 70's, and again in the early 80's, Barb thoroughly enjoyed her job with Wawa Dairy Farms. Hired as Merchandising Manager then Manager of Operations heading up the opening of new stores across the Delco area. Some of her favorite jobs included working two lifelong friends, Sissy and Joan at T&R Dairy Bar. She then went on to share her love of flower crafting and began working for Wise Originals in Aston under the wings of owner Joan Iannucci, with whom she became fast friends. Barbara was blessed with the opportunity to work for her sister and brother-n-law, Betty & Ron Moor Sr., and became an integral part of R&B Trash Removal. Her next endeavor was QVC where she worked for 15 years before retiring. Looking back, it seems pushing thru adversity was the one thing she would use the most throughout her life, both physically and mentally. For such a petite little lady she had remarkable strength and was incredibly tenacious.
After retirement she continued contributing to her community. Her new-found freedom ultimately led her to volunteering her time alongside her husband, Butch, a Vietnam Veteran. Together they focused their efforts on helping to revive the once flourishing VFW Post 6613 of Lenni, PA.
Barb gave her all in everything she did. Most notably was her unshakable will to live. She will forever be our Champion.
Her unique style and indescribable courage will remain in the hearts of many. She would want good memories of her to warm our hearts and help ease the heartache felt by her passing.
May Peace and Love Be with You Always
Funeral Service: Saturday, August 25th at 11:00AM at Minshall Shropshire-Bleyler Funeral Home, Middletown (Rte. # 352) & Knowlton Rds., Middletown Twp., Media, PA 19063.
Visitation: Saturday, August 25th from 8:45-10:45AM at the funeral home.
Interment: Mt. Hope Cemetery.
In Lieu of Flowers, Donations in Barbara's Name Can Be Sent To:
Breast Cancer Research Foundation
bcrf@bcrf.org
OR
Wreaths Across America
https://www.wreathsacrossamerica.org
Share Your Memory of
Barbara